What are the activities to improve reading skills for kids?
Engaging children in reading is a wonderful endeavour. Reading not only sparks their imagination but also strengthens their language skills while introducing them to new concepts and insights. It broadens their understanding of people, places, and things they may encounter in life. However, reading isn't always a simple activity for kids. Challenges like difficulties with phonics, comprehension issues, limited vocabulary, and fluency can obstruct their reading experience. In addition to these, the varying complexity of books is also an issue. Some books are easy to read and make reading an enjoyable experience. But others can be challenging. They might have difficult vocabulary, twisted and complex sentences and less engaging themes. When a book is like this, children are likely to be less inclined to it. 
So, how can parents and educators address these challenges and encourage children to embrace reading as an enjoyable activity? Well, you can try a few activities to improve reading skills for kids. We have a list below.
Establishing a reading routine:
Establishing a regular reading routine can be a wonderful experience for both you and your child. Dedicating time each day to read together can greatly enhance your child's reading skills, including vocabulary expansion, improved comprehension, and the ability to understand new words and recall familiar ones. You can make it as simple as sharing a bedtime story, taking turns reading, setting aside ten minutes for reading after school or enjoying a book together during playtime, free from distractions.
Plan a visit to the library:
A visit to the library with your child can be a delightful adventure. Encourage them to explore the vast array of books, giving them the freedom to select titles that truly pique their curiosity. Let them explore different types of books including picture books, story books, rhyme and rhythm ones and many more. 
Encourage kids to make their own library:
Motivate kids to build their own library of favourite books. This lets them choose the books they love and nurtures a strong bond with reading. It's a fun way to encourage them to explore their interests through literature.
Storytelling Sessions:
Gather a group of kids and invite them to prepare for storytelling sessions. As they embark on their quest to find stories, they will naturally engage in reading books. During these sessions, their young imaginations will soar as they immerse themselves in captivating tales, experiencing the enchantment of storytelling. This interactive and educational experience nurtures a lasting affection for reading and lifelong learning among children.
Playing word games:
Engage children in word games. You can start with word families. Word families are groups of words that share a common rhyme, such as "Sat," "Mat," and "Cat." Word families serve as the building block in teaching young students the fundamentals of basic reading and memorization as they learn to identify patterns in words. Through engaging activities or catchy songs, children can easily grasp rhyming words, enabling them to read and pronounce multiple words that follow the same rhyming pattern.
Audio Books:
Using audiobooks as a learning tool can significantly enhance children's reading skills. They serve as valuable companions to physical books, encouraging kids to follow along while listening to skilled narrators, reinforcing the connection between spoken and written words. Audiobooks expand vocabulary, improve fluency, and aid comprehension, as children hear how punctuation, intonation, and sentence structure work together. This multisensory approach fosters independence, allowing kids to explore longer and more complex texts that may be beyond their current reading level. Additionally, audiobooks are perfect for on-the-go learning, broadening literary horizons and fostering a love for reading through varied genres and cultures.
Maintaining a Reading Journal:
Maintaining a reading journal is a valuable tool for enhancing kids' reading skills. It encourages active engagement with books as children reflect on what they've read, summarising key points, characters, and their thoughts. Writing in the journal reinforces comprehension, critical thinking, and the ability to recall details. It also fosters a love for reading as kids take ownership of their literary experiences, setting goals and tracking their progress. Over time, the reading journal helps kids develop strong analytical and writing skills while deepening their connection to literature.
In order to enhance children's reading abilities, you can even resort to Reading Eggs and Mathseeds. The program is specifically tailored to aid children in improving their reading proficiency.  Explore a few features of the program below.
This Library offers around 3,800 books spanning 13 diverse genres.

Each book comes with engaging quizzes for added enjoyment.

Provides a wide range of stories for children to choose from.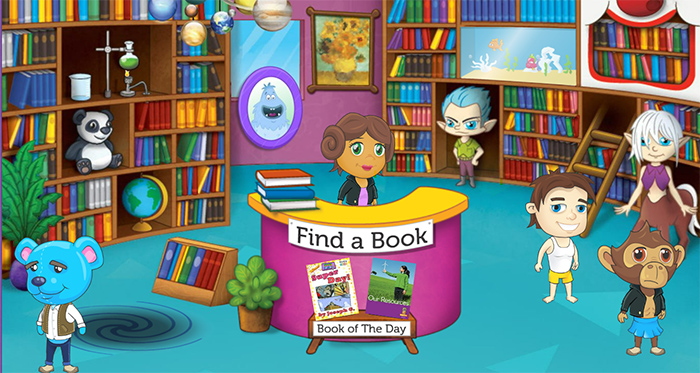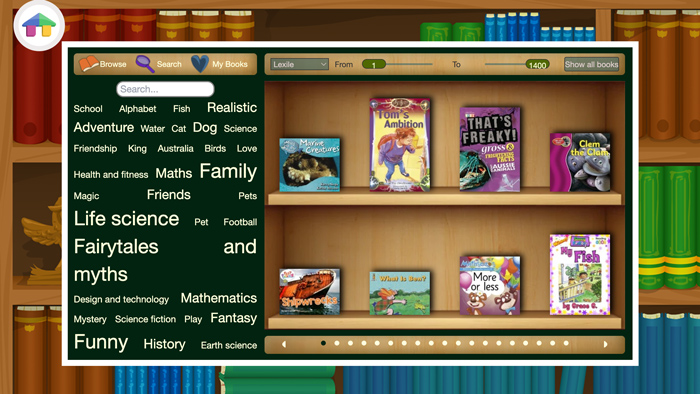 Book 14 days FREE trial For Reading Eggs with Ratna Sagar
Lexile Level Filter and Read-Aloud Audio Feature:
The Lexile level filter helps kids find books matching their reading proficiency.

Read-aloud audio feature assists struggling readers.

Allows adults to read stories to children and gradually transition as their reading skills grow.
Reading Journal:
A journal for children to digitally record their reading experiences and celebrate achievements.

Interactive "snap book" for documenting books read, along with thoughts and feelings about each.

Personalization options with stickers, backgrounds, and creative elements to foster an appreciation for reading and set goals.

Encourages reflection and enhances critical thinking skills.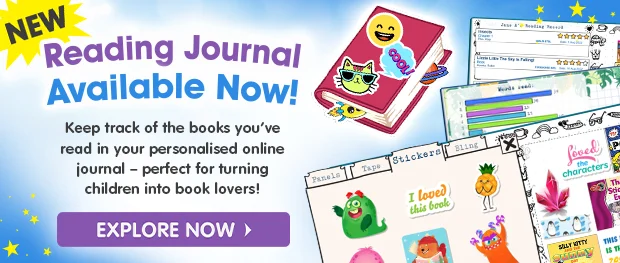 Book 14 days FREE trial For Reading Eggs with Ratna Sagar
Reading Eggspress:
A feature to engage students with interactive activities to enhance vocabulary, comprehension skills, and overall reading level.

Components include a variety of lessons, learning resources, motivating games, and e-books.

Reading Eggspress offers 220 interactive comprehension lessons divided into 44 maps.

Each map features 5 lessons that teach comprehension strategies.

Each lesson concludes with a passage from a story, followed by a set of comprehension questions to assess the student's understanding.
Reading Eggs and Mathseeds with Ratna Sagar, are in alignment with NEP 2020 and in full compliance with the SAFAL and NIPUN Bharat initiatives, initiated by the Indian government for the enhancement of literacy and numeracy skills in young learners. Bringing foundational literacy and numeracy in India, is among their foremost goals. Every feature Reading Eggs and Mathseeds with Ratna Sagar offer, like the reading activities, stands as a testament to their unwavering dedication to this cause.