Readymade Worksheets for UKG Class English & Maths
Worksheet For UKG : Students often confuses worksheets and activities with an extra burden of homework. The main purpose of inculcating worksheets in the school curriculum is not communicated properly to the students and parents. They are introduced as a modern approach to induce and instill creativity by enhancing their thought process. Well, this is one of the reasons for introducing additional worksheets for subjects and narrowing them down to diverse concepts. With multiple branched-out objectives, printable as well as digital worksheets are made available to the students. The teachers and parents should make sure that the child is actively participating and using his cognitive skills. This practical and reincarnated method of imparting knowledge is to make students learn, focusing more when the child is in pre-school. With online English classes, the worksheets come in handy to keep the child attentive and interact with his viewpoints on the concepts taught in the class. 
Students start with studying as a task. On the other hand, worksheets are a fun activity and are designed like a game. With extensive teaching resources and techniques to build skills in a child, worksheets acquaint them with a practical outlook on the concepts in the curriculum. 

Sample Reading Eggs with Ratna Sagar Worksheets For UKG
The UKG worksheets are available for students followed by meticulous study resources. The content and activities are aligned with the vision of NEP 2020 (National Education Policy). The policy identifies 'high-quality Foundational Literacy and Numeracy (FLN) as an urgent and necessary prerequisite to learning.' The progress of the child is mapped out throughout the years. An assessment will be conducted for students that will focus on evaluating their core concepts and thinking skills. Reading Eggs with Ratna Sagar complies with the objectives of NIPUN and SAFAL by establishing the foundation in literacy and numeracy and providing adaptive, formative, and school-based assessments. 
Lesson 6
: The letter b
Learn to recognise the sound b, identify words that start with b, and practice writing b and B.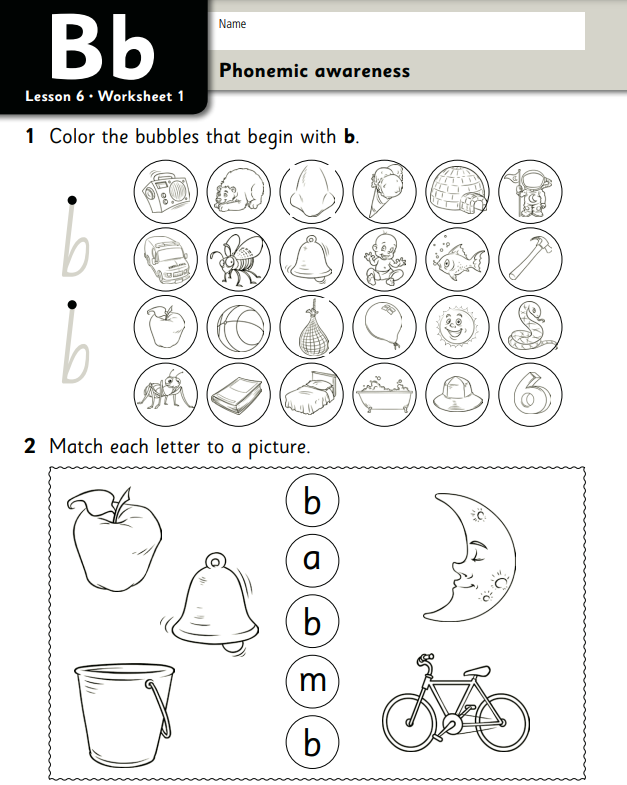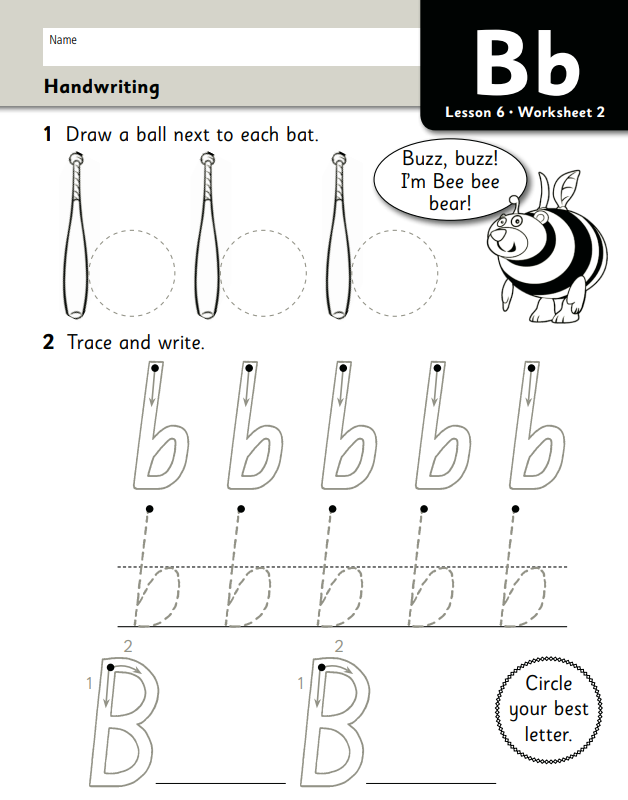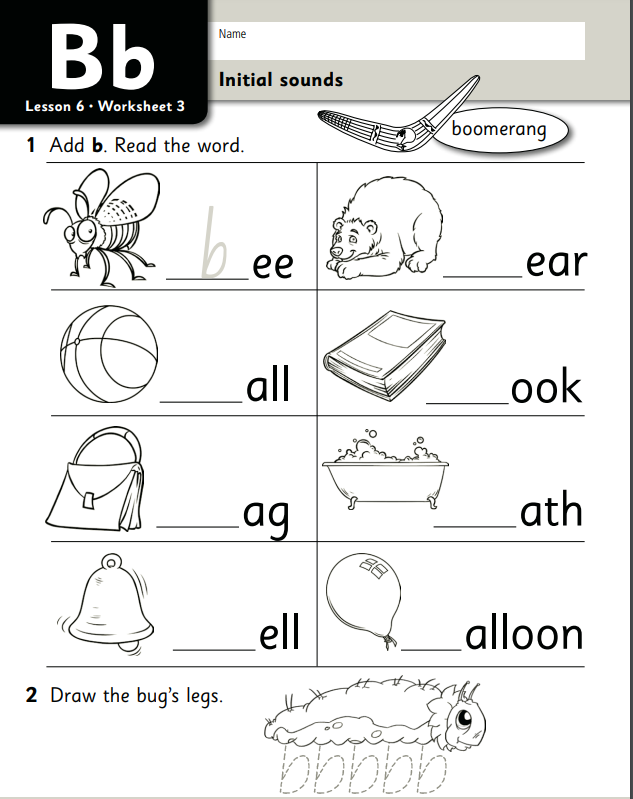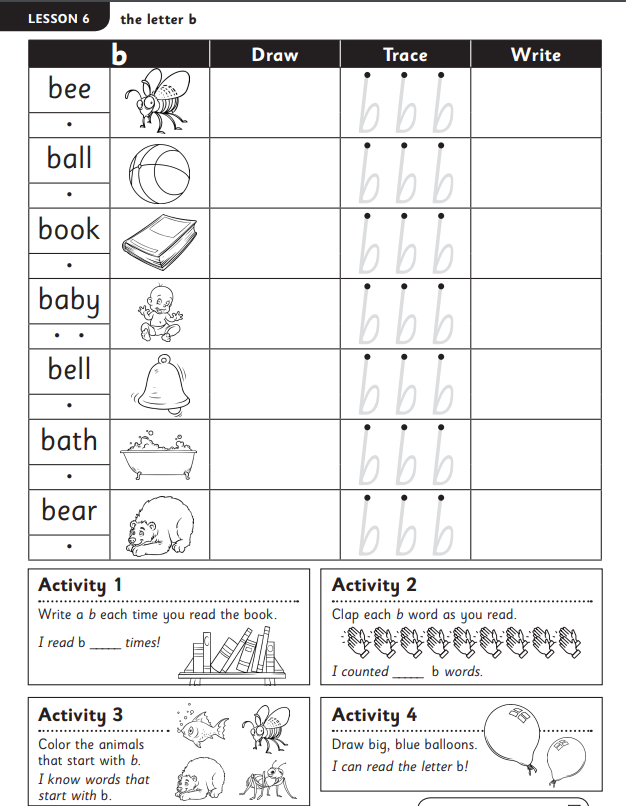 Book 14 days FREE trial For Ukg English Worksheet
Lesson 42: The alphabet
Learn to identify the phonemes, graphemes, and names of the letters of the alphabet.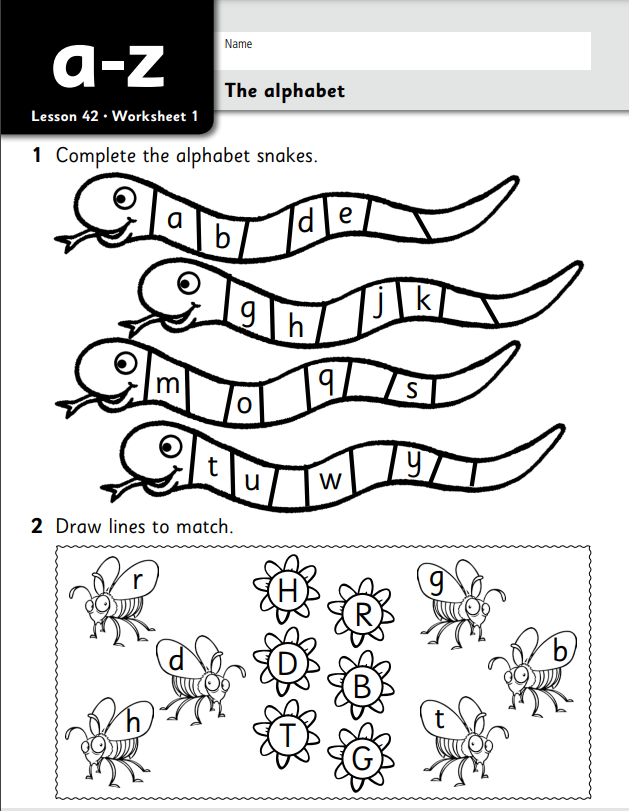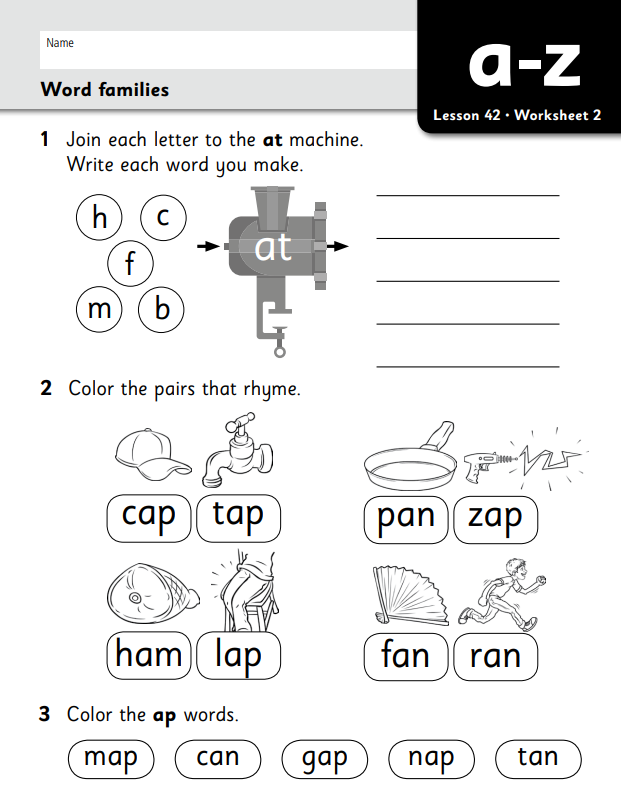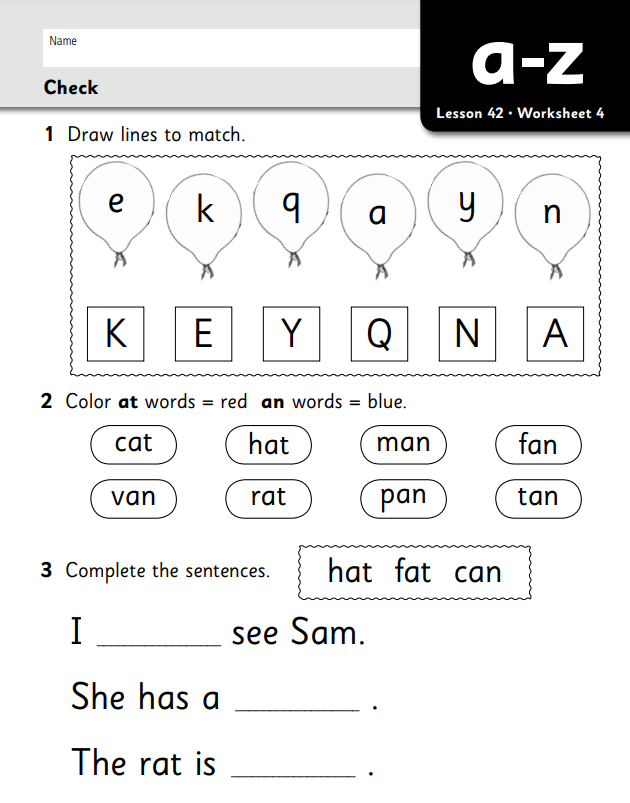 Book 14 days FREE trial For English Worksheet For Class UKG
Lesson 117: Nouns
Identify nouns and proper nouns and practice writing them.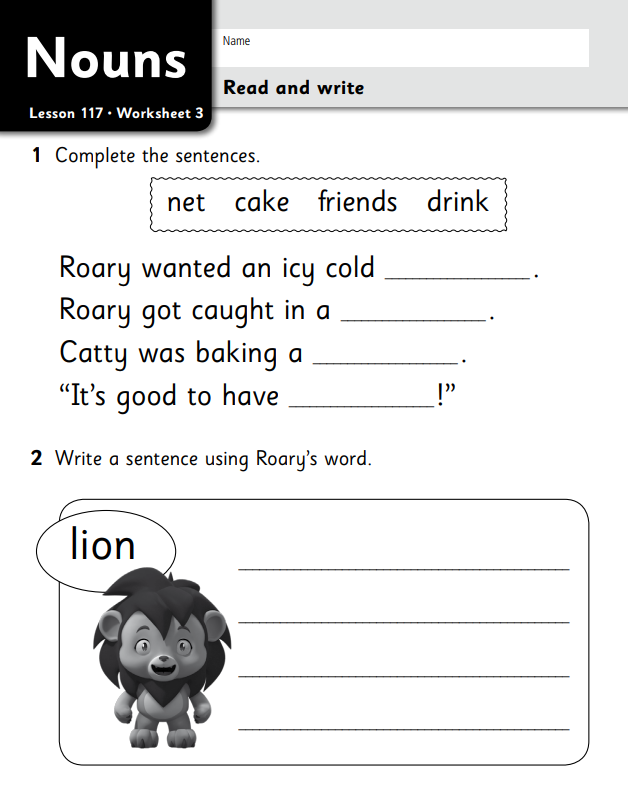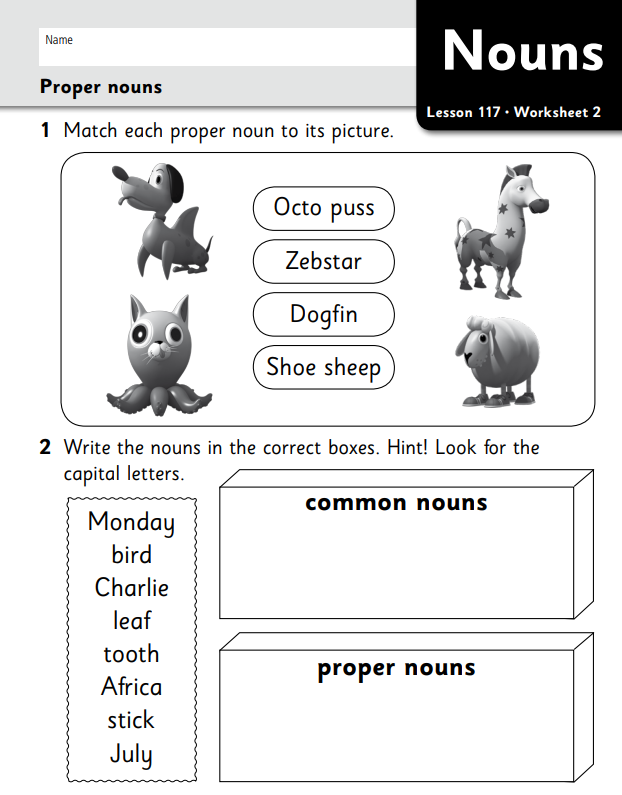 Book 14 days FREE trial For UKG Maths Worksheet
Benefits of Worksheet for UKG Classes
Skilful Learning
Through worksheets, the children learn without feeling bored or experiencing any restricted learning. The worksheets do not limit the child to learn on any specific subject or topic. They help in developing critical thinking abilities. The UKG English worksheets are specifically designed to keep the young minds focused and learn subtly. 
Logical and practical approach 
Worksheets vitalise the children to put their abilities to maximum use to look for an end-solution. These develop logic and a practical outlook of the outside world. With worksheets, the parents can initiate teaching their children how to think and make decisions. 
Focus on core concepts 
Worksheets ensure that the students cover core as well as related topics. To support the school curriculum, worksheets begin with developing the basic knowledge of the environment, for instance, fruits, animals, and places. The knowledge of such topics and concepts make them ready for school and enhance their understanding. 
Involvement of parents
As the child grows and starts school, parents find it difficult to spend time with their child. The worksheets bring that golden opportunity for parents and children to spend quality time with each other. The parents help the child to solve the mysteries in a playful manner. 
Digitally animated worksheets
The line between printable and digital worksheets has vanished over time. The students are living in a world where technology surrounds and covers every minute aspect of survival. Therefore, digitally animated worksheets are important as they keep them focused on learning and eliminate time that a child devotes to games on his smart device. Reading Eggs with Ratna Sagar offers a variety of books along with animated worksheets with different activities.
Worksheets have become a wonderful resource to give meaningful education to our toddlers. The worksheets are designed as thought-provoking challenges. Preschooling or the time when children enter the world of structured learning, parents can discover the existing skills and interests of their child. Reading Eggs has age-wise worksheets for UKG students. These can be downloaded easily and the child can be happily engaged even during holidays!
Learn more..
Phonics Classes Online For Beginners – Read with Phonics
How to guide a child to read at home?