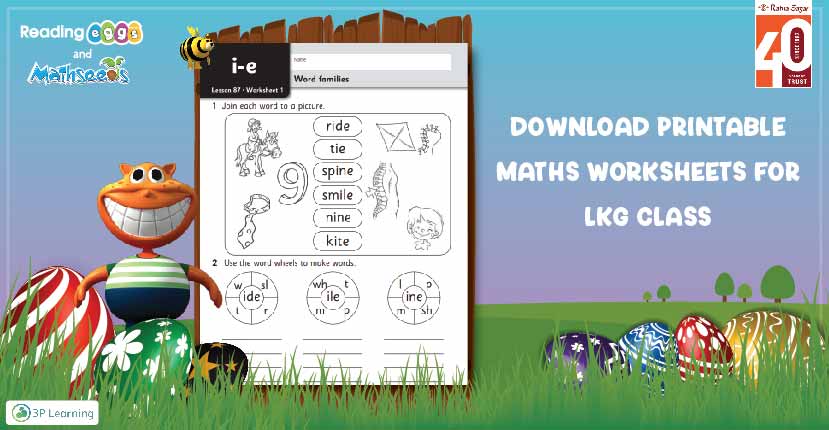 Printable and Downloadable LKG English Worksheet
These worksheets for LKG classes are available in PDF format. The worksheets are aligned with CBSE english syllabus for LKG classes. English LKG worksheets are core to developing knowledge of the basic concepts in critical subjects like English, EVS, and mathematics. The topics that are required to be strengthened are alphabetical knowledge, numbers and digits and identifying objects in their surroundings. LKG becomes a pathway for a child to perceive and respond to the formal functioning of an educational institution. LKG classes become significant in developing good habits in children along with developing their interest in learning which results in a great performance in academics. 
As parents, you want to help your child in the revision of the concepts which are already being taught in school. Download these English worksheets for LKG classes for free. To know more about Reading Eggs, follow this article till the end.
Some sample English worksheets for LKG Classes
With more than 3000 readymade and engaging worksheets for LKG classes, the Reading Eggs programme helps in developing the skills with animated lessons and worksheets. Here are some of the sample worksheets which you can easily download and print to assist your child in solving problems and assessing his performance. 

LKG English Worksheet For Letter M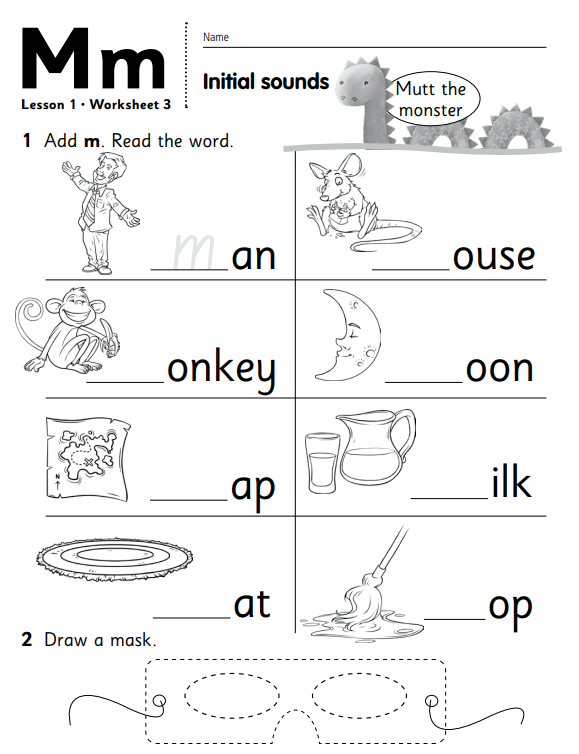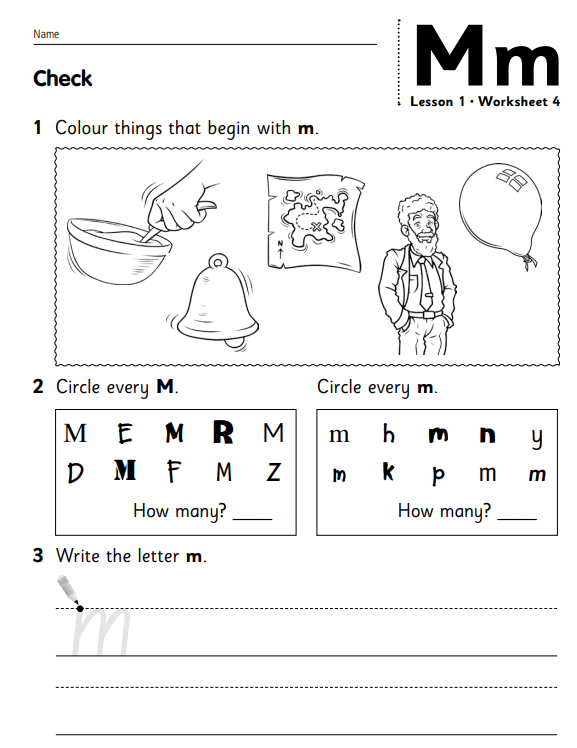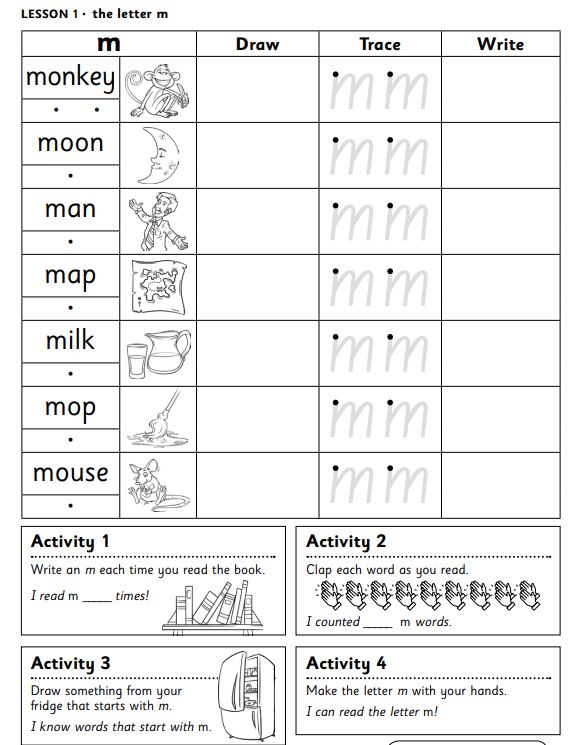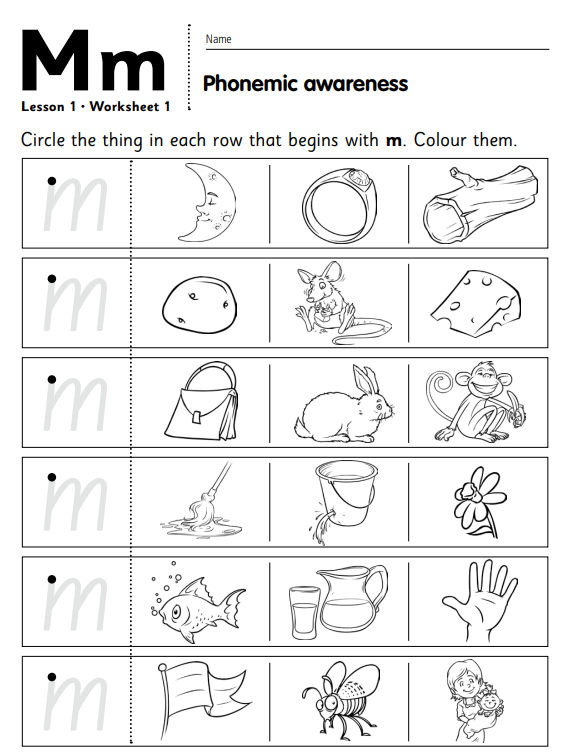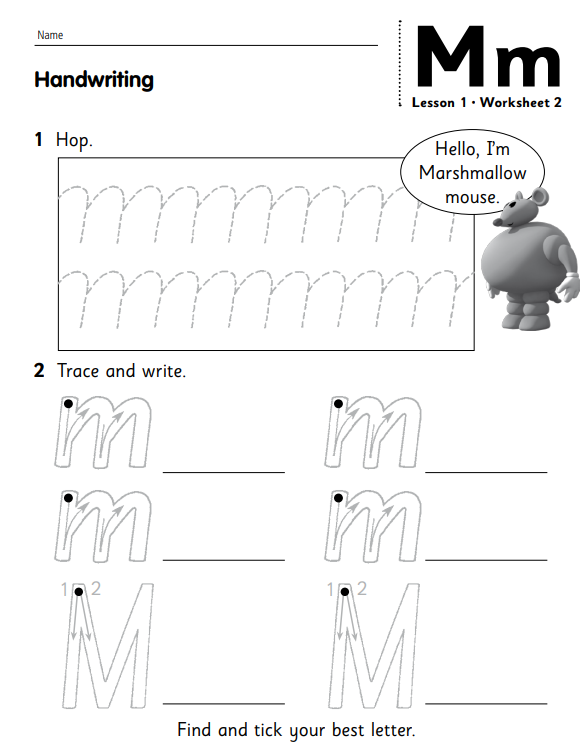 LKG English Worksheet For Letter S


LKG English Worksheet For Letter T

LKG English Worksheet For Letter I

Frequently Asked Questions
Which age-group classes can use these printed worksheets?
The Reading Eggs homeschool model begins at preschooling to class 8. The programme is age-appropriate and is segregated for the convenience of parents, teachers and children.
What curriculum do these worksheets cover?
The worksheets align with the goal of enhancing the knowledge of language and literature. The worksheets align with the syllabus of CBSE, ICSE and other state boards. 
Is parental guidance required throughout the programme?
Not really. The programme is made to have a sense of responsibility and independence to the child in learning. The parents are informed about the progress of their child in the quizzes and tests. 
How does Reading Eggs teach my child to read?
Reading Eggs is equipped with all prospects of learning for children, focusing on a core curriculum of phonics and phonemic awareness, sight words, vocabulary, comprehension, and reading for meaning. The programme is based on solid scientific research and focuses around the five essential keys to reading success – phonics, phonemic awareness, vocabulary, comprehension and fluency. To sign up for a 14 day free trial, click here!
Are there books to go with the online programme?
Yes, the Reading Eggs books and book packs are a great way to access the programme. Each Reading Eggs book pack comes with 10 reading books and an access code that opens a 14-day subscription to the online programme. The book packs also contain a progress map with stickers. After each lesson, you can add stickers to the map as a reward and to mark progress. This great feature adds to the rewarding experience and improves motivation.
Read More..
Resourceful Practise Worksheets For LKG Classes Maths