Online learning at home for Foundational Skills for Pre-Nursery & Nursery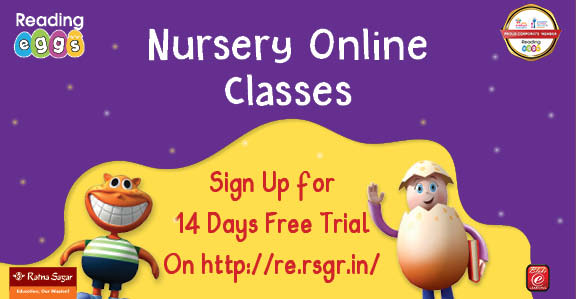 Nursery Online Classes
Pre-Primary is now Foundational Stage as per National Education Policy, 2020.
With an exhaustive focus on Foundational Literacy and Numeracy in an activity-based, gamified pedagogy, learning in the Pre-Nursery, Nursery, and kindergarten classes is no more memorizing. It is experiential learning that matters the most with exhaustive practice with high quality, visually stimulating, and auditory enhanced, animated activities.
Worried about your child's early education during the lockdown?
Not sure if online learning works?
Start their online classes now and switch to physical classrooms later!
Online learning at home for Foundational Skills for Pre-Nursery & Nursery
The pre-primary schools in the country are still in the middle of the lockdown. That doesn't mean your child's education has to come to a halt. You may enroll your child in our programme for uninterrupted learning in the most developing years of their life with Reading Eggs, a skill development programme from Ratna Sagar in association with Blake eLearning and 3P Learning, Australia.

While you may be concerned about how much time your child spends in front of the screen, be rest assured that our programme is designed with your child's best interests in mind and converts their screen time into positive and productive screen time.
Let the children understand and practice the basic concepts in Pre-Nursery & Nursery through online learning/ classes from the comfort of their own homes. During these trying circumstances, let them obtain the greatest educational experience by engaging, visualizing and interacting
.
Why Reading Eggs with Ratna Sagar for Pre-Nursery & Nursery online classes?
Self-paced lessons and self-learning 

No tutor required

24 x 7 online learning till validity period 

Affordable cost and effective approach and content

No restriction of time for study / flexible learning schedule as per student and parents' convenient time
Features of Animated Online Classes for Pre-Nursery students:
Fun animated videos and activities for conceptual clarity

Practice worksheets and interactive animated activities

Monitoring of the kids' performance through regular reports on real-time basis

Experiential learning that is engaging, involving and activity based

The Power of the Reading Eggs Learning Programme: 
A child's early years form the foundation of learning. The richer the pattern that a nursery curriculum follows, the greater the possibilities of a child's future success. The curriculum or syllabus used in a home-based nursery online classes have a significant impact on its effectiveness. Reading Eggs brings a unique blend of skill development, concept-building, and creativity that are critical for a child's developmental years. More importantly, it is not a minor undertaking; in fact, it spans several years as the child progresses through various stages and phases of learning, with the learning curriculum serving as the foundation.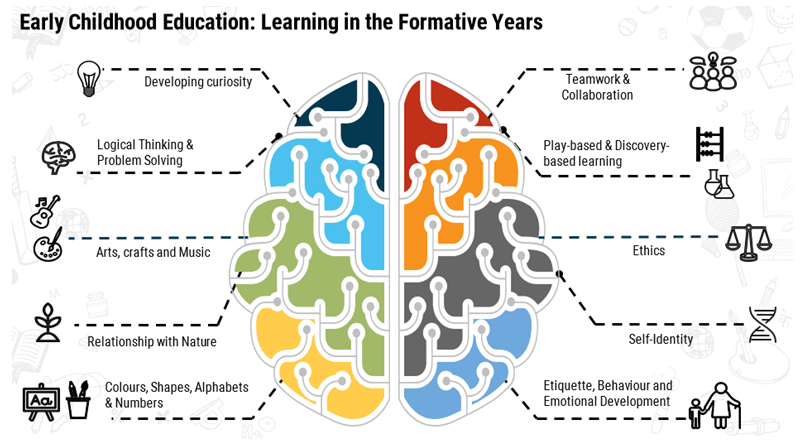 Join our 14 days free trial now.
Ratna Sagar steps forward as a sincere learning partner to assist you in molding your child's learning abilities. We are pleased to launch this online digital learning portal, that includes animated videos, worksheets, fun learning gaming activities, practice questions, timely evaluation and analysis, and animated graphics. All of this with the child's interest in participating in various activities, allowing him or her to learn more quickly through play.